Finance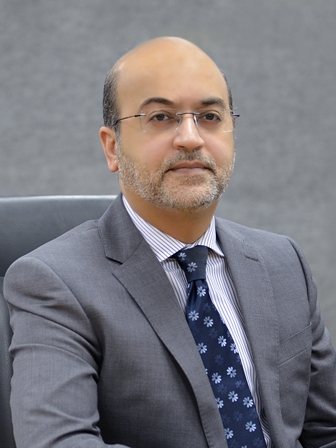 FAISAL IQBAL
Chief Financial Officer
Finance
Role of Finance Department is setting up financial strategy and performing budgetary functions in line with regulatory provisions. It includes financial planning to support business operations, assessing financial impact of the feasibilities of new plans on affairs of the organization and managing associated financial risk.
Billing
Consumer satisfaction is one of the missions of the Company. The Billing Department of SNGPL has been working to achieve this mission by technological up gradation thus ensuring error free billing to the consumers. In order to facilitate the consumer this department has collaborated with leading banks of the Country to collect bills from the consumers on their behalf. The timely delivery of accurate bills and their recovery is the core responsibility of Billing Department.
Accounts
The preparation of quarterly, six monthly and annual Accounts for the approval of Board and Regulatory Authority and dissemination of these financial statements to all the shareholders is one of the main responsibilities of this department. It is also responsible for monitoring all cash inflows and outflows of the Company. The role of this department is crucial for book-keeping of financial records. Filing and dealing tax matters including sales tax and income tax are some of the functions managed under this department.
Regulatory Affairs
Regulatory Affairs department primarily deals with all matters pertaining to the Oil and Gas Regulatory Authority. The Department is responsible on all issues related to tariff, which include preparation, filing and defense of all tariff related petitions and, if required, filing motion for review on the OGRA decisions. It is also responsible for performing functions of vigilance and audit, for strict compliance of OGRA license conditions, performance and service standards and other OGRA laws. It coordinates between OGRA and different departments of the Company for the purpose of complaint resolution.
Treasury
Treasury Department deals with the operations of Company's funds. This department maintains bank accounts, monitors cash inflows and outflows, reconciliation of collection from gas consumers, placement of Company's funds and investment of all Employee's Trust funds on best possible profit rates at minimum acceptable risk level. Arranging financing facilities from banks for infrastructure development projects and working capital requirement of the company is one of the major responsibilities. Maintaining and preparing accounts of all Employee's Trust, filing of tax returns and dealing tax matters to Trust funds also come under the control of this department.
Government Audit Coordination (GAC) Section of Treasury Department coordinates in the matters pertaining to Government Audit and Public Accounts Committee (PAC).