Telecommunication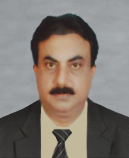 M. AKHLAQUE SHAIKH
General Manager
Law of the land necessitates installation of dedicated Telecommunication Network along with the pipeline networks carrying natural gas for safe transportation at high transmission pressures. SNGPL's Telecom Department is maintaining wireless backbone telecommunication along Company's Transmission right-of-way since the inception of the company in 1963. SNGPL's Telecom Department is operating dedicated Digital Microwave Radio Communication System along the high pressure gas pipeline network from Sui & Sawan to Peshawar for Voice, Data and SCADA services.
The Telecom System provides the following facilities:
Companywide Telephonic Voice Communication Network.
SCADA based real-time remote monitoring and control of high pressure gas pipeline network at Gas Control Centre, Faisalabad for efficient transportation of natural gas. Moreover, real-time gas related data via SCADA remote clients is also available at the company's regional offices, DG GAS Office and MoP&NR.
Video Conferencing between Head Office, Gas Control Centre (Faisalabad), Regional Distribution Offices.
Routers based Wide-Area-Networking for data connectivity of IT/MIS services and Customer Care & Billing.
Emergency Field Communication using point-to-multi-point UHF Bases for ROW Operations, Pipeline Construction, Pigging and Repair Activities and for effective network security against sabotage attempts.
Vehicular Mobile Voice Communication facility.
Telecom Department also operates and maintains:
IP/Data Radio based Voice communication with Remote Company Offices, Pipeline Construction Project Camps and Caravans.
V-SAT (Satellite) based Voice and SCADA networking with remote gas sources.
Video Wall System at Head Office.
Telecom Department also performs:
Planning, Designing and Laying of Optical Fiber Network for Clients.
In-house Path Profiling & Surveying, Link Engineering, Installation and Maintenance of company´s own Microwave Backbone Network.
Telecom Department is operating state-of-the-art SCADA System with online outstations established at Gas Sources, CMS/SMSs, Compressor Stations and Mainline Valve Assemblies of Transmission Network. The remote monitoring and control of these outstations has been enabled from Gas Control Centre using company's own terrestrial Microwave/UHF network or Satellite (V-SAT) services. SNGPL is using world renowned OASyS™ SCADA Host System by Schneider Electric. The SCADA System was initially installed in the year 2000 and has gone through various upgrades to reach current form in which it is being used very effectively for the safe and efficient round-the-clock operations of transmission network.
Video Conferencing Facility
In addition to establishment of IP-based Video Conferencing Rooms, IP Video Phones have been provided at the work desks of Senior Management at Head Office and all General Managers of Distribution Regions. The video conferencing facilities also exist between SNGPL Head Office, MoP&NR (Islamabad), Director General Gas(Islamabad), ISGS(Islamabad), PPL(Karachi), PSO(Karachi) and SSGCL (Karachi).
Telecommunication Department is also executing OFC (Optical Fibre Cable) laying Projects for the clients in country's northern tough hilly terrains. Telecom Department is also planning to indigenously upgrade the important primary backbone links from Microwave to Optical Fibre, keeping microwave as backup link.
Currently Telecom Department is also executing an internal project for the complete Microwave Backbone Network's up-gradation to 8GHz frequency band which will result in companywide interconnectivity up to 100 Mbps.
Updated: 31-12-2019