Board of Directors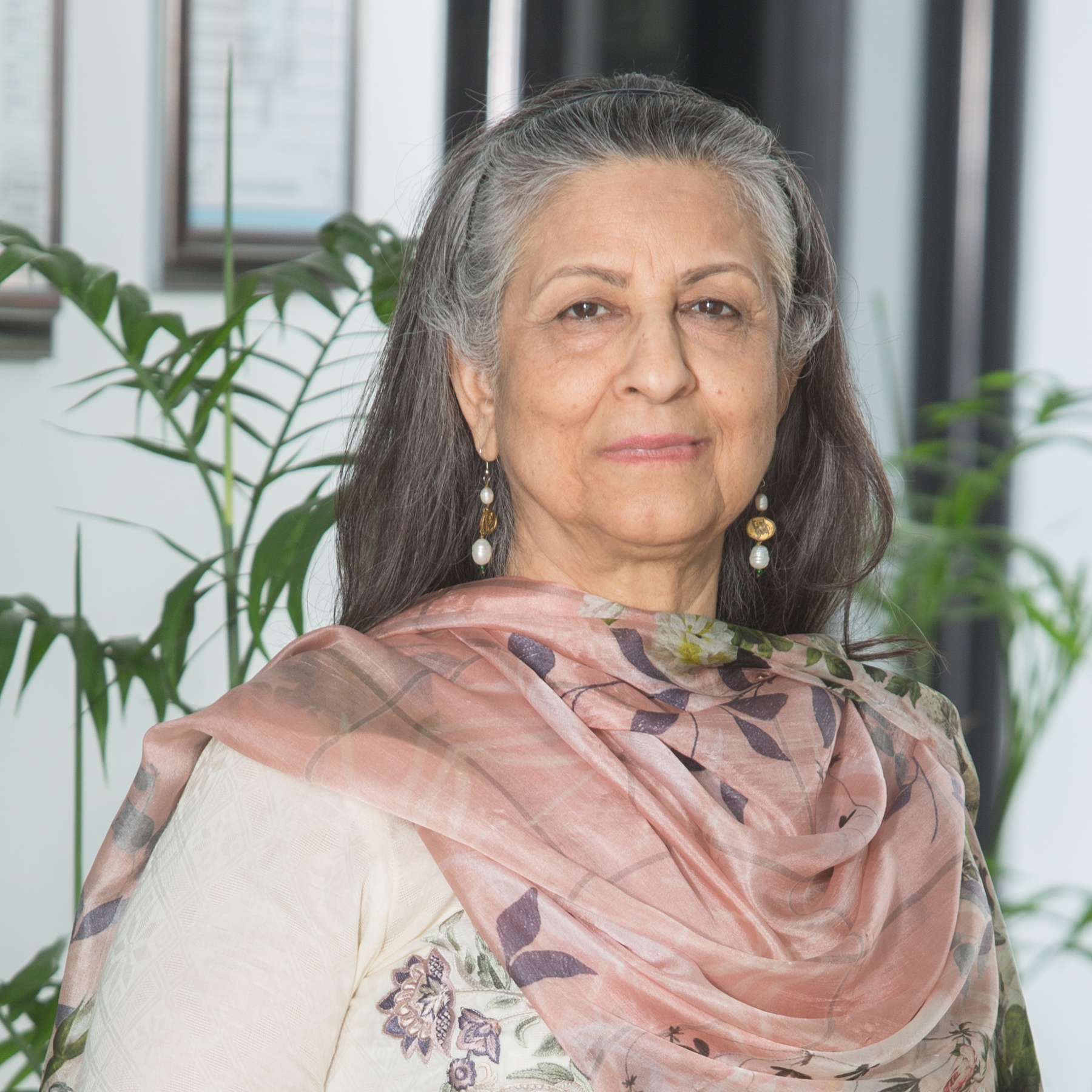 Mrs. Roohi R. Khan
Chairperson
Mrs. Roohi R. Khan is an MBA from IBA, Karachi. She completed her B.A. (Economics & Mathematics) from Punjab University. She has over 36 years of experience in various banking segments like Development Banking, Lease Financing, Housing Finance, SME Financing, Islamic Banking, Investment Banking etc. She has about 20 years of experience at senior management level, as well as Chief Executive and Chief Operating Officer and Director on Boards of various Financial Institutions having dealt with policy making, strategic planning and systems refinement, implementation of control functions, revamping / restructuring and mergers.
She has dealt with international lending Institutions like World Bank, Asian Development Bank, Islamic Development Bank and other multilateral lenders. She represented NDFC for successful negotiation, of credit line to financial sector, from Asian Development Bank. Mrs. Khan has served on Boards of Asian Leasing, Lahore Stock Exchange, International Housing Finance Limited, Mashreq Bank (now Samba Bank), PICIC etc. She was also the Chairperson of an Investment Bank before it was merged with a local commercial Bank. She has also served at senior management level in various organizations. She has been Group Head, Textiles, in National Development Finance Corporation, Chief Executive Officer of Asian Leasing, Chief operating Officer of Trust Investment Bank and Zarai Taraqiati Bank Limited (ZTBL). She had also been acting President of ZTBL during 2011 / 2012 when she was instrumental in bringing about many changes with positive impact on its profitability.
She has constantly devoted time over the past 30 years to various social sector institutions working for the betterment of downtrodden and deprived strata of the society and is an advocate of improving the fate of the deprived mainly by catering to the basic right to health, education and equal opportunity to all.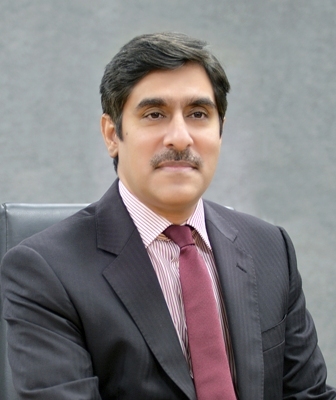 Mr. Amer Tufail
Managing Director / CEO
Mr. Amer Tufail, Managing Director, Sui Northern Gas Pipelines Limited (SNGPL) is a Chartered Accountant by profession having membership with Institute of Chartered Accountants Of Pakistan (ICAP). He joined SNGPL in year 2004 and has held various key management positions last being Deputy Managing Director (Services). Prior to joining SNGPL has worked for large national and multinational organizations in Pakistan and abroad including key multi lateral funding agencies featuring over 28 years of rich experience in a large variety of disciplines.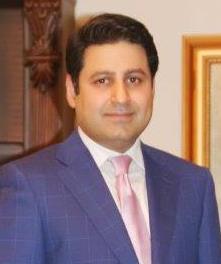 Mr. Afan Aziz
Director
Mr. Afan Aziz holds a B'SC with First Class Honours in Accounting and Finance from the London School of Economics and Political Science. He is the Honorary Consul of the Republic of Korea (South Korea) for KPK province, and has also served as the President of Sarhad Chamber of Commerce and Industry (SCCI) and as Vice Chairman of APTMA (All Pakistan Textile Mills Association) Professionally he is an entrepreneur with over 18 years experience in managing Industrial and development enterprises in the field of Textiles, FMCG and Real Estate Development.
Mr. Aziz has also served on the boards of institutions including National Textile University Faisalabad, Institute of Management Sciences Peshawar amongst others. To keep abreast with a fast changing global trade environment he has attended various courses in notable universities around the world. An Avid reader Mr. Aziz has organized seminars and published studies and papers on various facets related to Economic matters pertaining to the country.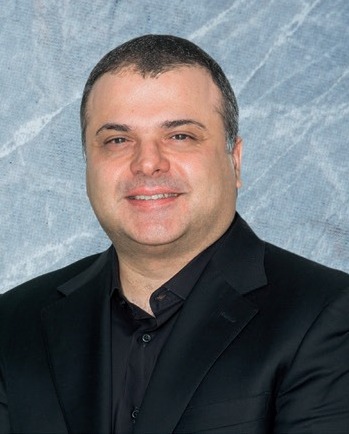 Mr. Ahmad Aqeel
Director
Mr. Ahmad Aqeel is a business professional and a qualified lawyer with over 15 years of diverse experience in Oil & Gas, Petroleum, Power and Financial Sectors, with a longstanding record of serving as a Director on the Boards of Public Listed/Unlisted Companies.
Currently serving as a Director on the Board of Sui Northern Gas Pipelines Limited (SNGPL), a Director on the Board of National Investment Trust Limited (NITL), an Independent Director on the Board of Nishat Power Limited (NPL) and a Director on the Board of Adamjee Life Assurance Company Ltd (AL).
Credited with setting up & successfully managing retail business in collaboration with Total Parco Pakistan Limited for more than fifteen years. As Managing Partner founded & setup the private business venture with Total Parco the second largest Oil Marketing Company (OMC) in Pakistan.
A Certified Director from Pakistan Institute of Corporate Governance (PICG) and enrolled at the database of the SECP as a Certified Independent Director. Attendedvarious local and international workshops, skills training programs and seminars.
A member of Lahore Chamber of Commerce & Industry and Lahore Gymkhana Club.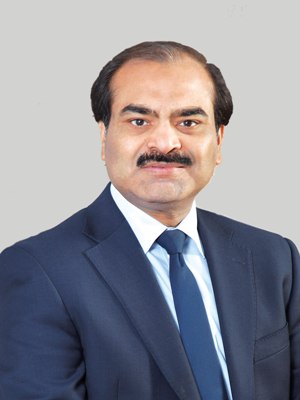 Mr. Manzoor Ahmed
Director
Mr. Manzoor Ahmed is Chief Operating Officer (COO) of National Investment Trust Limited (NIT). As COO, he has been successfully managing the operations and investment portfolio worth Rs.81 bn. approx. He has experience of over 30 years of the Mutual Fund industry and has been placed at many key positions within NIT that includes capital market operations, investments, research and liaising with the regulatory authorities. He is M.B.A. and also holds D.A.I.B.P. He has also been the Council Member of The Institute of Bankers Pakistan. Presently, he is pursuing Chartered Financial Analyst (CFA) level III.
Mr. Ahmed has vast experience of serving on the Boards of various top ranking companies of Pakistan belonging to the diverse sectors of economy. Mr. Ahmed has also attended various training courses organized by Institutions of international repute like London Business School (LBS) UK, Institute of Directors, London and Financial Markets World, New York (USA).
Currently, he represents NIT as Nominee Director on the Board of Directors of many leading national and multinational companies of Pakistan. Mr. Ahmed is also a Certified Director from Pakistan Institute of Corporate Governance. Mr. Manzoor Ahmed is also member of the Defence Authority Country and Golf Club – Karachi.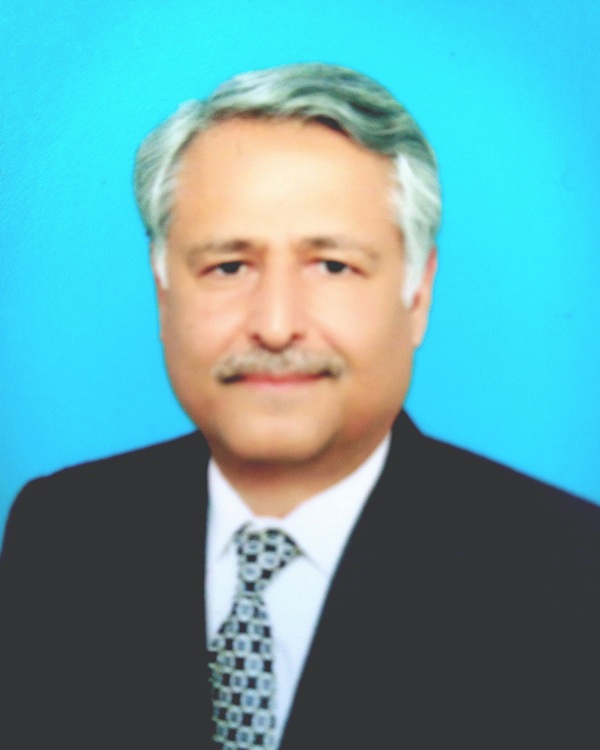 Mr. Mohammad Haroon
Director
Mr. Mohammad Haroon brings with him over two and half decades of diverse experience in two of the most dynamic and vibrant industries, i.e., Oil and Telecommunications. He had a long prolific association with the "Attock Group", a fully integrated Group of Companies covering all segments of Oil and Gas industry from exploration, production and refining to marketing of a wide range of petroleum products.
He has extensive experience in the downstream sector of the oil industry. He has the honor of being one of the initial members of the team that established "Attock Petroleum Limited", which is, currently, one of the largest OMCs in Pakistan. Apart from heading important departments, he was also a member of its core 'Management Committee".
Mr. Haroon was also involved in a number of marketing and customer care related initiatives for a Telecom giant in Pakistan.
During his professional career, he gained rich experience in Retail Network (Development/Sales), Human Resource, Administration, Business Development, Customer Care and Joint Ventures. He has worked in challenging, diverse, multi-cultural environments, gaining considerable exposure to both corporate environment and regional set-ups at a senior level.
Mr. Haroon likes spending time with his family, going off-road and exploring the mountainous North of Pakistan to enjoy its matchless beauty. He takes keen interest in community services and is a member of the "Lions Club International" and "Rotary International Club".
He has done Masters in Business Administration and attended a number of management courses in Pakistan and abroad.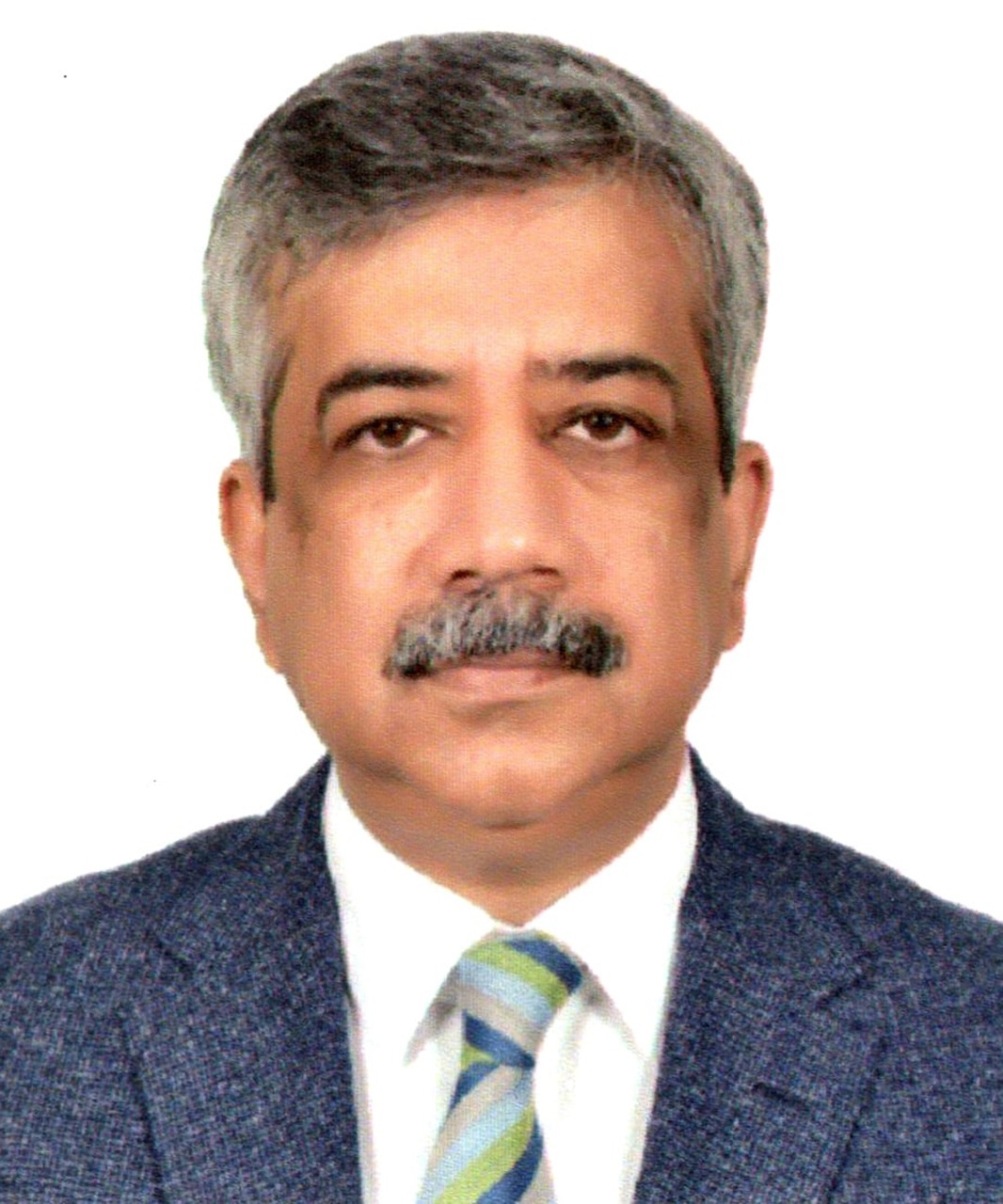 Mr. Muhammad Sualeh Ahmad Faruqui
Director
Mr. Muhammad Sualeh Ahmad Faruqui is an officer of Pakistan Administrative Services (PAS) who joined the Civil Service in 1990. Before joining as Secretary Commerce, he has remained posted as Secretary, Trade Development Authority of Pakistan and Chief Executive Officer, Sindh Infrastructure Development Company. Besides, he held various positions at Federal, Provincial and Divisional/District administration levels.
He earned his Masters degree from London School of Economics, UK. He is a Britannia Chevening Scholar and also a lead International fellow in the field of sustainable development. Further to this, he has been particularly associated with economic, financial and structural reforms initiatives at various levels. During the span of his service, he has widely travelled and represented Pakistan at various international forums.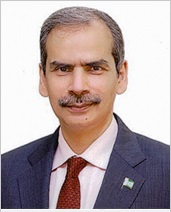 Mr. Naveed Kamran Baloch
Director
Mr Naveed Kamran Baloch, Secretary Finance Division, is a nominated Director on the Board of SNGPL from June 19, 2019. He holds MSc. Degree in Social Policy and Planning in Developing Countries from London School of Economics, UK. He is a Certified Director from Pakistan Institute of Corporate Governance. Mr Naveed Kamran Baloch joined Civil Service of Pakistan in 1985. He has vast professional experience in senior management positions in diversified fields such as public sector management, administration, financial, judicial, health, insurance and planning etc. Prior to his current assignment, Mr Naveed Kamran Baloch has served as Secretary Cabinet Division and Chief Secretary Khyber Pakhtunkhwa. He remained Federal Secretary Ministry of National Health Services, Regulation & Coordination. He has also served as Chairman of Country Coordinating Mechanism (CCM) Pakistan. He also held the position of Chairman State Life Insurance Corporation of Pakistan. Mr Naveed Kamran Baloch has extensively attended local and international professional training courses, workshops, seminars and conferences. He is Ex-officio Chairman of PIACL Board Finance Committee.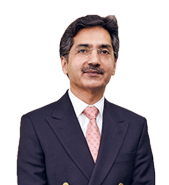 Mr. Sajid Mehmood Qazi
Director
Mr. Sajid Mehmood Qazi, Joint Secretary, Ministry of Energy, Petroleum Division joined Office Management Group of the civil service of Pakistan in 1995. He was exposed to the working of Ministries of Economic Affairs, Commerce & Textile and Narcotics Control. As Additional Registrar Supreme Court of Pakistan, he has the rare honour of contributing in the setting up of the HR cell to streamline the implementation of suo moto jurisdiction of the apex court of the country. As a core member of the NAB team, Mr. Qazi contributed in formulating and implementing the national anticorruption strategy during his stint at the premier accountability body from 1999 to 2005. Mr. Qazi performed the duties of a diplomat in Pakistani Consulate Manchester UK as Counsellor Community Affairs. Before joining the Ministry of Petroleum, he was working as Director General in the Overseas Pakistanis Foundation. Mr. Qazi has strong interest in Economics, Public Administration and Law. He earned LLM from Warwick University, UK as Chevening Scholar. He is an avid reader of contemporary history and also follows his passion of hiking and landscape photography in his leisure time.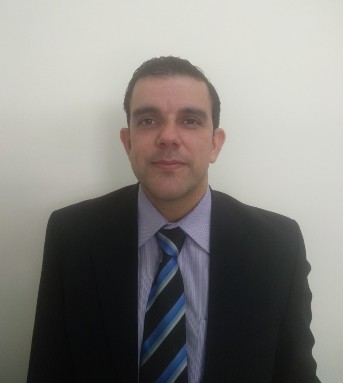 Dr. Sohail R. Khan
Director
Dr. Sohail R. Khan is a top performing corporate strategy, Oil and Gas business development management consultant, with record of achievement in planning, development and growth of oil & gas industry. He is a highly motivated individual with successful international working experience of more than 15 years in Oil & Gas and service industries across U.K, UAE and Qatar. He has a solid track record working for Total (E&P) providing corporate strategy, improving the development of business by deploying oil and gas processes (upstream and downstream), and implementing & coordinating efficiency improvement techniques with Affiliate management teams across the operations in Total (E&P). Working as a change management consultant for Total (E&P), successfully design and implemented FOI (Field Operational Improvement) change management program on time within budget of £10 Million. The purpose of Field Operational Improvement program was to reshape Total Petroleum (E&P) from business unit centric to enterprise, effective and mature shared service IT organization that can support priorities of the entire operations. Successfully designed and implemented oil production reporting processes, competency management systems, integrated logistics & procurement systems, 12-24 month planning and budgeting processes with the engagement of multiple stakeholders to define a strategic direction and enhance business development. He was also responsible for determining competency requirements for all functions and staff, against the competency standards, and successfully delivered the annual training plan that caters the needs of Operation, Engineering and HSE disciplines within budget and on time. Dr. Sohail R. Khan has extensive experience of policy formation, development and execution of IT strategy to support operation by deploying Artificial Intelligence (AI), Big Data Analytics, Cyber Threat Intelligence and Cloud Computing to optimize production, efficiency and improve business processes across the operation. He has vast experience working with IBM Watson Data Platform which provides strategic value to an organization by analyzing vast amount of 'dark' data to improve operational and business decisions. Working for I.P.S.G (U.K) he has managed I.T projects exceeding £10 Million budget, including software development, business process reengineering, processes development, implementation, audit, managing multiple departments and compliance with ISO and European standards. He has vast experience in managing multiple projects concurrently, programs with various project streams, on budget, within scope and quality in line with PMBOK best practices of PMI. Dr Sohail Khan has valuable company turnaround experience having used leading management tools and techniques such as Lean methodology, RACI, Kanban, PRINCE 2, PMP, ERP, JDE and BPM to bring companies from loss to profit. Dr. Sohail R. Khan has earned his PhD Degree in Management & Technology followed by MBA (Master in Business Administration) from University of Central Lancashire U.K. He has MSc (Distributed Networks & Security System) from University of Hertfordshire U.K and M.A in Strategic Leadership from University of Wolverhampton U.K. He possess various industrial certifications in Management, Cyber Threat Intelligence, Big Data Analytics, Ethical Hacking and Corporate IT Governance Framework from University of Maryland, University of Georgia, Google, Cisco and Cybrary Education USA. He has several publications in international journals in the Field of Corporate IT Strategy & Governance Framework, Management Challenges, Cyber Warfare, Cloud Computing, and Service Level Framework. He is a keen sportsman and love to play cricket and football.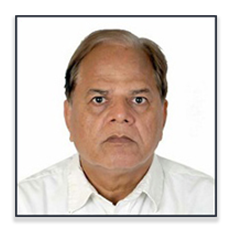 Syed Akhtar Ali
Director
Syed Akhtar Ali is an eminent energy expert and consultant. His last appointment was as Member Energy, Planning Commission and earlier one as CEO of Karachi Pipe Mill (KPM), a public sector enterprise. He has held other senior management appointments in Pakistan's public and private sector companies. He has B.E. & M.S. in Mechanical Engineering and was Research Fellow at Harvard University in Energy Policy. He is currently on the Board of ISGS and member Think Tank Petroleum Division. He was earlier on the Board of SSGC, PPIB and AEDB. His expertise and experience has been in the area of Energy Policy Planning, Energy economics, pricing and tariff; Energy projects development; Power plants, pipelines and Renewable Energy; Environment, sustainability and conservation; Climate Change issues; Project development, monitoring and evaluation. He has taught Energy Management at Institute of Business Management. He has written a number of books on Pakistan's energy issues.