Stores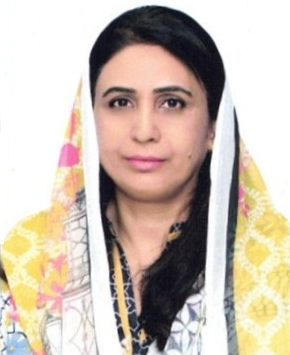 MS. ZAIB UN NISA
General Manager
Stores Department is a service as well as physical activity department, is catering the functions of material and inventory control and management The Department stores materials procured by the indenting departments through Procurement Department in line with their planned operational and development activities to achieve the overall Company targets.
The department is organized into two sub sections based on its two main functions i.e. Operations & Technical. Operations section deals with receipt of material, quality control or verification, rejected material management, safe and secure storage, and issuance to users, inter-store transfers and documentation flow of materials. Technical section which is also called Coordinator section is responsible for indent clearing, materials indexing, disposal of unwanted, obsolete and scrap material, haulage contracts for transportation of materials & pipes.
There are 20 store locations including Central Base Stores, Manga, Basement Store Head Office, 15 Regional Stores, 02 Transmission Stores, 02 Project Stores and 01 Central Meter Shop Store at Kotlakhpat, Lahore to meet the material requirements of Distribution, Projects, Transmission and Compression Departments.
In general Stores Department is a focal point for product and information flow between sources of supply and beneficiaries.