RISK MANAGEMENT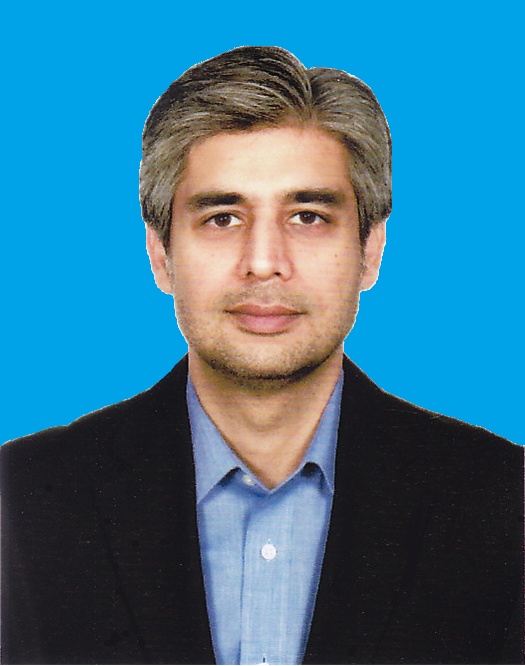 WASIM AHMED
General Manager
SNGPL has always been proactive in adopting best business and management practices. Risk Management is regarded as an integral part of sound management practices. Risk Management is a process, affected by an entity's Board of Directors, Management and other personnel, applied in strategy setting across the enterprise, designed to identify potential events that may affect the entity's growth, manage risks within its risk appetite and to provide reasonable assurance regarding the achievement of an organization's objective.
Risk Management Department has been established in SNGPL to assist & provide guidance to all functional units in designing & implementing efficient processes to identify, analyze, and treat risks. Moreover, Risk Management Department has a separate responsibility to monitor risk profile for existing risks & the potential consequences of emerging risks.
Vision
"To create an embedded risk awareness culture and promote efficient and effective Risk Management across SNGPL at all levels to achieve organizational objectives."
Mission
"To provide guidelines for developing a comprehensive approach for all departments of SNGPL to anticipate, identify, prioritize, manage & monitor the portfolio of principal risk impacting SNGPL's Objectives. To introduce standardized policies & procedures, competencies, accountabilities, reporting structure for effective implementation of risk management framework."
Policy Statement
At SNGPL, risk management is recognized as a key aspect of Corporate Governance Principles and Code of Conduct which aims to improvise the governance practices across the business activities.
Risk Management at SNGPL is not limited to compliance of Corporate Governance Principles; it is regarded as an integral part of sound management practices and is seamlessly integrated into the company's organizational culture, policies, procedures and business plans.
At SNGPL, risk management is considered a collective responsibility at all levels of management and is not to be seen or practiced as a separate activity.
Objectives of Risk Management Department
The main objectives of the Risk Management Department are to assist the Risk Management Committee of the Board of Directors and the Management to:
Identify, reduce and prevent undesirable incidents or outcomes and to review past incidents and implement changes to prevent or reduce future undesirable incidents.
Establish a risk management framework that identifies, assesses, mitigates, monitors and reports all potential risks faced by the company while running operations to achieve the desired sustainable growth of the company.
Formalize its commitment to the principles of risk management and incorporate these principles in all areas of the company.
Encourage the development of a culture where risk management is seen as a positive attribute of decision making rather than a corrective measure.
Ensure compliance with appropriate regulations, wherever applicable, through the adoption of best practices.
Risk Management Framework
The Risk Management Framework focuses on policies, procedures, and practices that support SNGPL in decision making and achieving business objectives while considering all the relevant risks. To that end, Risk Management Department uses the operating structure of SNGPL to develop a best practice that helps in:
Identifying new and emerging risks so that management can deploy risk responses on a timely basis.
Assessing severity of risk with an understanding of how the risk may change depending on the level of the organization
Prioritizing risks and allowing the management to optimize the allocation of resources in response to those risks.
Implementing and selecting risk responses based on the planning, reviewing existing controls, and suggesting of new controls.
Continuous monitoring and review of the risks faced by SNGPL and provision of reports at different organizational levels.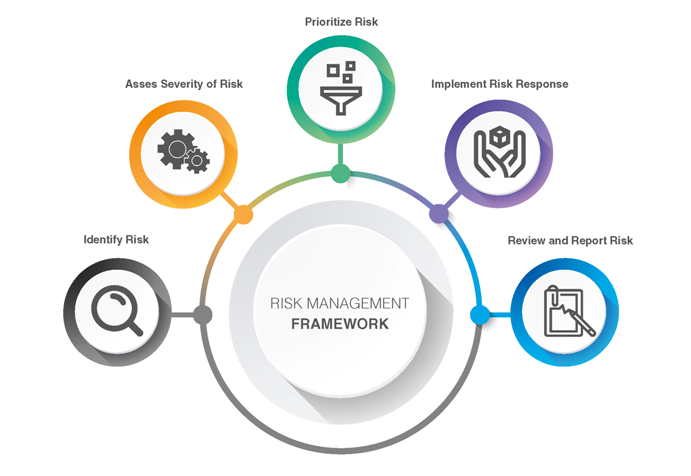 The main objective of implementing Risk Management at SNGPL is for the realization, gradual acceptance, ownership and development of tolerance for risks at the organizational and departmental levels. Future surely entails volatility, complexity, and ambiguity. Risk management will be an important part of how SNGPL will manage and prosper through these times. SNGPL needs to exhibit traits that drive an effective response to change, including proactive decision-making, the ability to respond in a cohesive manner, and the adaptive capacity to pivot and reposition while maintaining high levels of trust among stakeholders.