Administration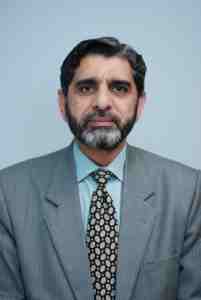 ABDUL RAUF AWAN
General Manager
Administration being a pivotal support function of the company delivers the best of its services while maintaining ethical standards and ensuring optimal resource utilization. With all necessary administrative support and infrastructure it partners with front end departments in pursuit of excellence and continuous expansion of the Company's network, thus providing fuel for growth.
The aim of the department is to create and maintain a disciplined work environment conducive for smooth/streamlined operations of the Company and secondly to ensure that a congenial environment prevails to keep the employees motivated. The department performs the role of facilitator for HR and other departments of the Company. Since Administration Department is the primary interface for the Company employees the underlying motive therefore is to be courteous, efficient and diligent.
Owing to the nature of its functions, the department also deals with Public as well as different kind of service providers. The Administration Department adheres to the Company policies and acts proactively in efficiently planning, devising and executing long, medium and short term as well as contingency plans to cater to Company's diverse and geographically spread operations.
Mission Statement of the Department:
"A commitment to cordially enforce all prescribed policies/procedures objectively while maintaining discipline and immaculate working conditions in all areas and regions. To efficiently facilitate and monitor all administrative tasks by focusing on pre-planning and pre-empting future needs for the benefit of all stakeholders"
Vision Statement of the Department:
"Persistently work to manage and expedite all administrative matters. Effectively liaise, coordinate and communicate with all regions/sub-regions/departments for efficient processing and completion of tasks, striving to create motivated workforce displaying enthusiasm and skill"
Core Values of the Department :
Discipline
Facilitate
Compliance
Pragmatic
Communicate
Resolute