Sales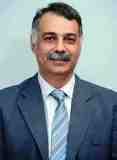 SHAHID MAQSUD
General Manager
Sales Department being the interface of the Company endeavors to provide services to the prospective and existing consumers of SNGPL, while maintaining integrity and practicing ethical standards. The department provides guidance and feedback to the customers in resolution of the grievances especially pertaining to Sales activities. The department forms an integral part in negotiation and finalization of gas sales & purchase contracts (GSPA's, GPA's and GSA's) with the Gas Producers, Suppliers, Intermediary Parties and Corporate & Retail Consumers for both Indigenous and Imported Natural Gas (including Regasified Liquefied Natural Gas i.e. RLNG).
Sales department interacts and extends customer friendly services to over 6.5 million consumers, spread over more than 4458 towns and villages across the network of SNGPL. The consumer database includes over 6.4 million domestic, around 57,634 commercial, over 5,938 industrial / captive power units and CNG consumers. It is also custodian of contracts for all categories of consumers. It also holds the custody of bank guarantees of its consumers, which opt to maintain security in shape of bank guarantees. In addition, Sales department maintains the statistical data with respect to its consumers, volumes of gas sold, gas inputs, details of pipelines etc. It also publishes the Company's monthly reports where by the statistics are shared with the stakeholders.
Playing its role in the Company's pursuit to extend its services to all doorsteps across its network, the Sales department assesses and prepares feasibility reports for development schemes. It also prepares the projections and forecasts of demand for gas while advising appropriate gas load management plans considering the available and anticipated quantities of gas. It is this very function of the Department that enables the Government to plan / focus on increased exploration of indigenous gas and exploring the options of imports of gas.
The department is the interface of the Company for the external higher forums including the National and Provincial Assemblies, Federal and Provincial Ministries, Senate, Prime Minister's Office, Chief Minister's Offices, Governor's Offices, Wafaqi Mohtasib (Federal Ombudsman) etc.
Sales department holds its presence at all 16 Regional and all Sub-Regional Offices of the Company, for the ease and facilitation of its consumers.
Updated: 19-03-2019