Board of Directors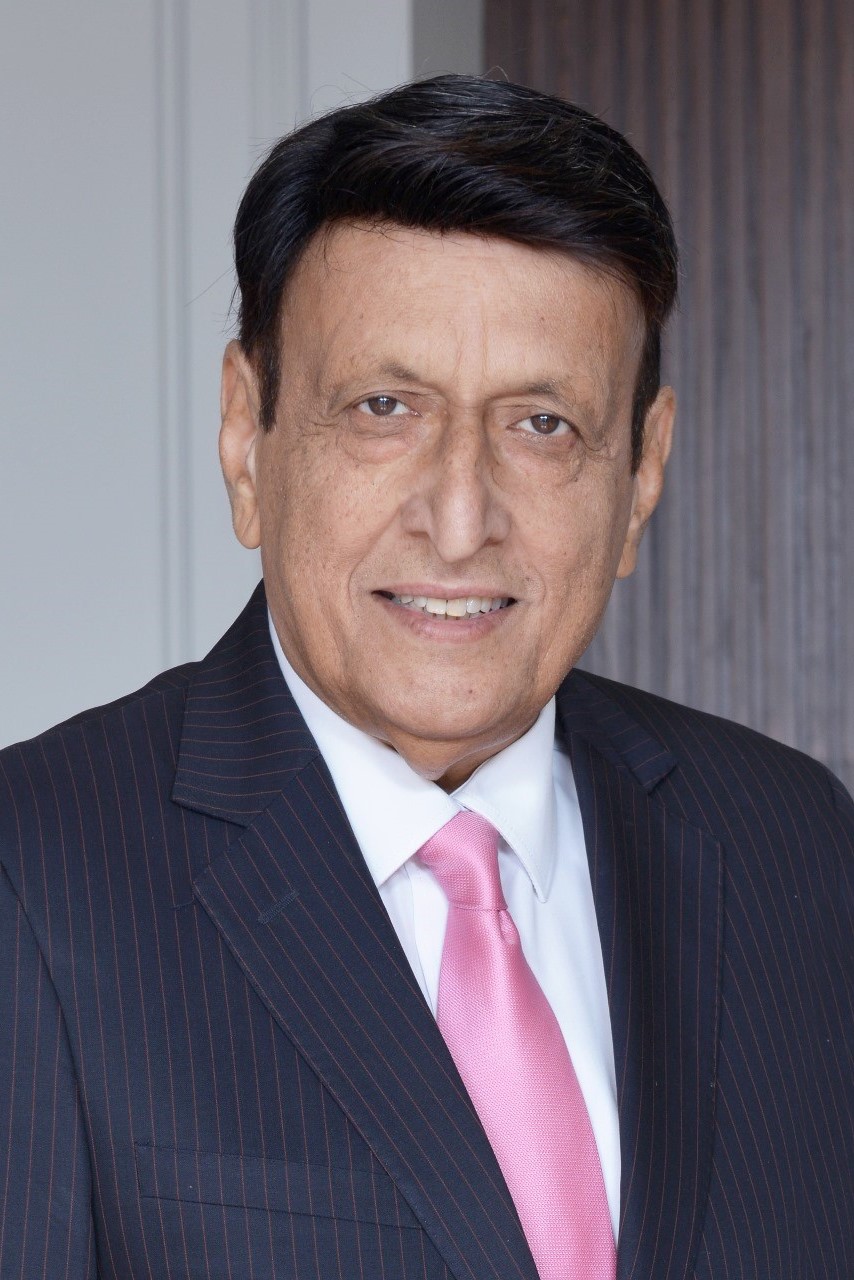 Mr. Muhammad Ismail Qureshi
Chairman
Mr. Muhammad Ismail Qureshi, was last Rector of National School of Public Policy (NSPP), Pakistan's premier institute of public-servants' training and education till December, 2016. He has over 35 years of experience in public service and development. He served in many high positions in the Government of Pakistan including: Secretary, Establishment Division/Chairman, Board of Trustees, Federal Benevolent Fund & Group Insurance, Secretary, Ministry of Water and Power; Secretary, Ministry. of Food, Agriculture and Livestock; Additional Finance Secretary (External Finance and Policy), Ministry of Finance, Trade Minister, Embassy of Pakistan; Paris; Director General, Lahore Development Authority; Additional Secretary Finance Department, Govt. of Punjab; Secretary Health and Population, Govt. of Punjab.
Mr. Qureshi has been Alternate Governor, Multilateral Investment Guarantee Agency (MIGA), World Bank; Permanent Member, National Commission for Human Development (NCHD); and Member, General Body, Pakistan Poverty Alleviation Fund (PPAF). He has been Chairman of Board of Directors of ICIMOD, a Regional Agency for the Mountainous Regions of China, India, Bangladesh, Afghanistan, Myanmar and Pakistan under a UN charter. He also served as Vice Chairman of the Council, a governing body of the Food & Agriculture Organization (FAO) of the U.N. He was also a member of Pay and Pension Commission (2010) Government of Pakistan. He also led Government of Pakistan delegation in Pak-India water dispute and has been a member of Pakistan delegation on WTO's Doha Development Round negotiations in Geneva and Hong Kong. He has been also Chairman of Board of Governors, NESPAK (National Engineering Services Pakistan), Habib Bank (2nd largest bank in Pakistan). Mr. Qureshi was born in Sargodha, has Law and Master Degree and Post Graduation in Development Administration from the University of Birmingham UK. Has been also associated with many philanthropic organizations.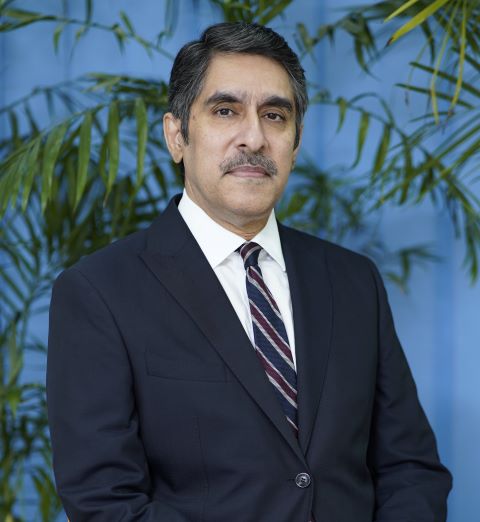 Mr. Amer Tufail
Managing Director / CEO
Mr. Amer Tufail, Managing Director, Sui Northern Gas Pipelines Limited (SNGPL) is a Chartered Accountant by profession having membership with Institute of Chartered Accountants Of Pakistan (ICAP). He joined SNGPL in year 2004 and has held various key management positions last being Deputy Managing Director (Services). Prior to joining SNGPL has worked for large national and multinational organizations in Pakistan and abroad including key multi lateral funding agencies featuring over 28 years of rich experience in a large variety of disciplines.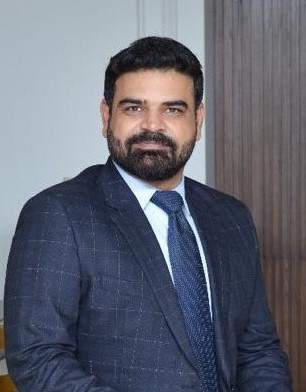 Mr. Ahmad Atteeq Anwer
Director
Mr. Ahmad Atteeq Anwer is an engineer by profession. He graduated from Purdue University where he specialized in Semi-conductor devices. He served in SPD for 2 years as a Project Engineer. Currently, he is working as Director Technical at Khalis Fibre (Pvt.) Ltd. He has served Government of Punjab in multiple position in his capacity as Technical Advisor. He was member of Alternate Energy Taskforce setup by Honorable Chief Minister of Punjab. He was also member of the PBIT. He had the honor of serving the people of District Sheikhupura as their elected Chairman District Council from 2017 to 2019.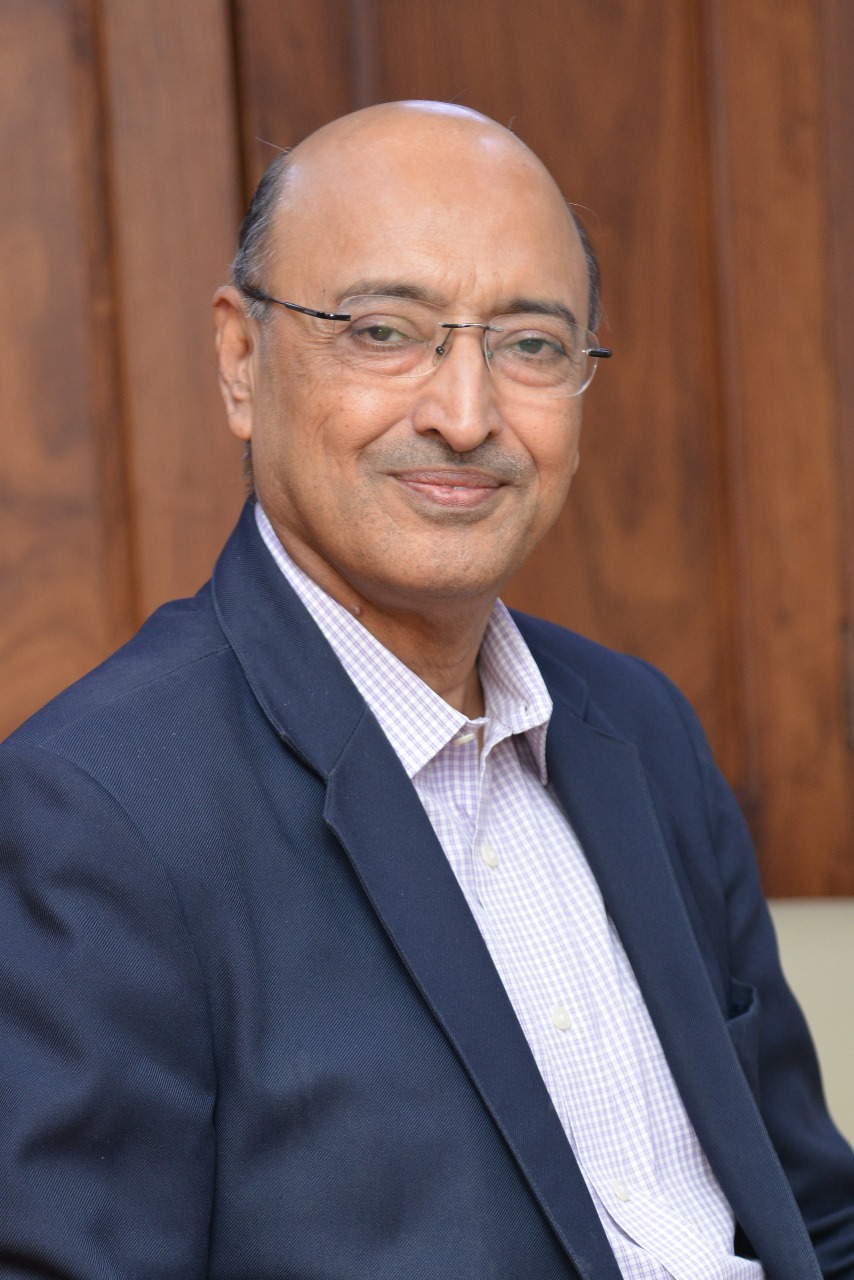 Mr. Ahmed Chinoy
Director
Mr. Ahmed Chinoy, H.I, S.I is an elected Director on the Board of Sui Northern Gas Pipelines Limited and Pakistan Stock Exchange Limited (PSX). He is the Managing Partner of Arch Group of Companies and is engaged in overseeing various businesses such as security investments, textiles, real estate and poultry farming.
Mr. Chinoy is qualified from Institute of Cost & Management Accountants of Pakistan (ICMAP) and holds a graduate degree in Commerce from University of Karachi. He is also a certified director from Pakistan Institute of Corporate Governance.
Mr. Chinoy is a prominent business and social figure in Pakistan. He has served the society in different capacities in the areas of business, education, health, crime prevention and other social services and has rendered invaluable services to the nation in these fields. He has successfully served as Chief of Citizen Police Liaison Committee, Sindh (a citizens' body for prevention of crimes) from the year 2010 to 2015. He has also been actively serving on the Boards of various hospitals and educational institutions and has been heading the Memon Community as the President of All Pakistan Memon Federation. He has also served several times on the Managing Committee of Federation of Pakistan Chamber of Commerce & Industry and has also remained as Chairman of Pakistan Cloth Merchants' Association (the apex body of textile exporters). For his services to the people of Pakistan, he has been awarded prestigious national awards of Hilal-e-Imtiaz (H.I.) and Sitara-e-Imtiaz (S.I.).
Mr. Chinoy is nominated by PSX to serve as Director on the Boards of Central Depository Company of Pakistan Limited, National Clearing Company of Pakistan Limited and Pakistan Mercantile Exchange Limited. In addition, he also serves on the boards of various private and social institutions.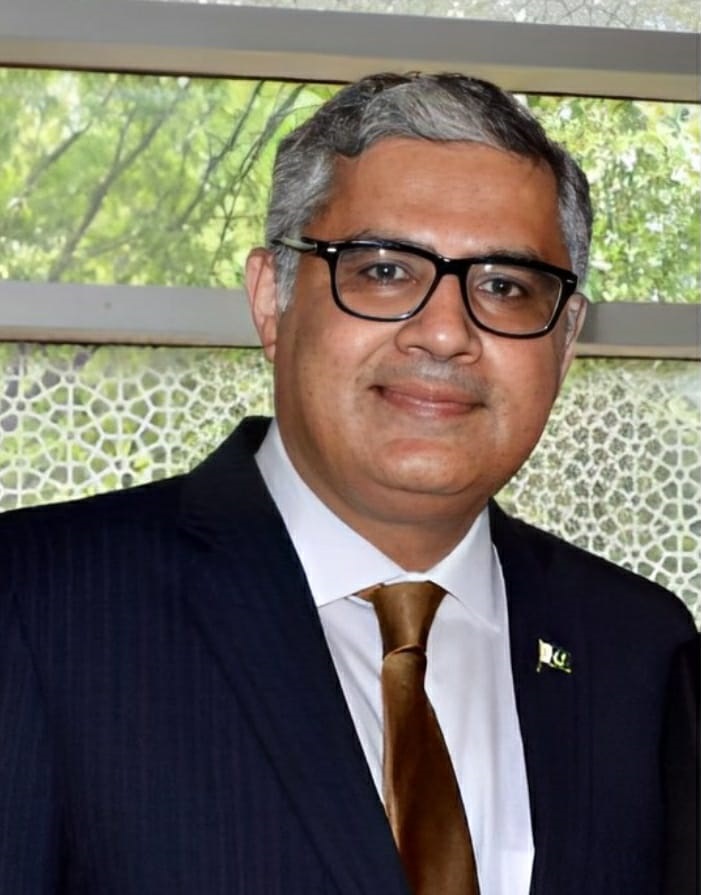 Mr. Ali Tahir
Director
Mr. Ali Tahir has a rich and varied experience of working in the public, private and development sectors in a career spanning over thirty years.
As an officer of Pakistan Administrative Service, he worked as an administrator in initial years of service in far flung subdivisions of Qalat and Mastung in Balochistan, and then in Lahore, the urban heartland of Punjab. His key senior level assignments have included Secretary to Government of the Punjab, in Planning & Development, Finance, Excise & Taxation, Agriculture, Cooperatives, Management and Professional Development departments and also, Additional Chief Secretary.
From, 2016 to 2020, Mr. Tahir was Pakistan's Economic and Trade Minister in Washington D.C. In this diplomatic role, he closely interacted with IFIs, multilateral organizations, think tanks, US government agencies, businesses, trade bodies and chambers. He chaired International Cotton Advisory Committee (ICAC), an inter-governmental organization, for one year.
Mr. Tahir worked in the corporate sector prior to joining the Civil Service and in the development sector on secondment from service for a number of years. Currently, he is posted as Additional Finance Secretary, Government of Pakistan. He also represents the government on various corporate boards. Mr. Tahir's versatile background has equipped him with the ability to appreciate and synthesize cross-cutting perspectives and ideas.
Mr. Tahir holds a BA (Hons) in Philosophy, Politics and Economics from the Oxford University and MA (Economics) from the University of Manchester, UK which he obtained as a Britannia Chevening Scholar. He has been awarded Sitara-I-Imtiaz by Government of Pakistan for his contribution to public service. He also contributes to national newspapers from time to time.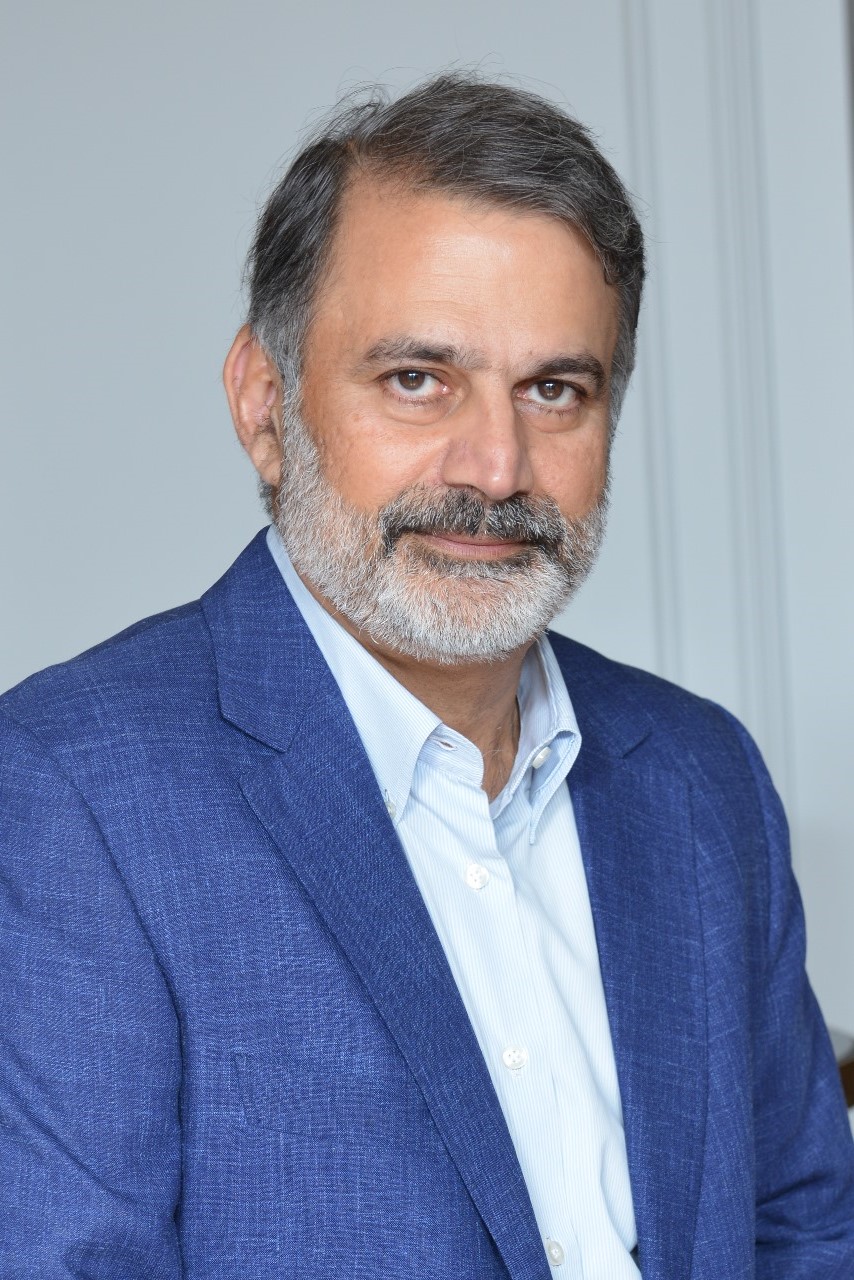 Mr. Arif Saeed
Director
Mr. Arif Saeed graduated from the University of Oxford. He is currently the Chairman of Service Global Footwear Limited and Chief Executive of Service Industries Limited. He also serves as the Chairman of Engineering Development Board (EDB) and Director on the Board of Service Long March Tyres (Private) Limited as well as Servis Foundation. He has been the CEO of Dar Es Salaam Textile Mills Limited. He was the founding Chairman of Quaid-e-Azam Solar Power (Private) Limited, Quaid-e-Azam Thermal Power (Private) Limited and the National Power Parks Management Company (Private) Limited which successfully set up four leading power projects in the public sector. Mr. Saeed serves on the governing board of Aitchison College and is currently the President of the Pakistan Rugby Union. He has been Chairman of the All Pakistan Textile Mills Association (APTMA) as well as the Lahore Stock Exchange. He is also serving as Independent Director on the Board of SNGPL.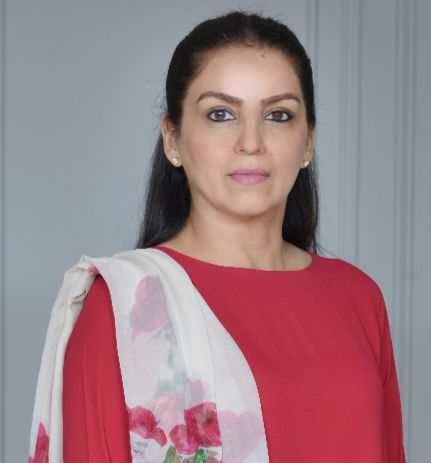 Ms. Faaria Rehman Salahuddin
Director
Faaria Rehman Salahuddin is a C-level professional with a career spanning 24 years in banking and entrepreneurship at leading financial institutions like ANZ Grindlays, SCB, HBL, UBL and Bank Alfalah Ltd and more recently as the Director Placements at Suleman Dawood School of Business (SDSB) at Lahore University of Management Sciences (LUMS). Her expertise lie in delivering organizational turnarounds through synergies by strategic re-alignment of business lines.
Faaria's experience spans Local and Regional Public and Private sector enterprises with a deep understanding of both operational and credit management aspects of corporate and retail banking. Her unusual experience makes her ideal to bridge the silos currently prevalent in most organizations, allowing her to lead business transformation through driving change in attitudes of teams, bringing them on a common platform and unlocking innovation and creativity.
Faaria is currently dividing time at LUMS, offering Consultancy Services to various individuals, institutions and business ventures and managing her heritage restoration boutique hotel project. She is also a Member of the Board of Directors for Dubai Islamic Bank, Ellcot Spinning Mills, GNR Consultants and a Member of the LUMS Financial Aid Committee as well as an Advisor for Lahore Biennale Foundation. Her passion for culture and heritage is also reflected in her reputation as a major patron and collector of local art and her involvement with Pakistan's leading art institutions.
Faaria holds an MBA from Lahore University of Management Sciences (LUMS) and is a Rotary International – GSE Professional Scholar to Bavaria, Germany. She has held Strategic Advisory roles as a Committee and Board member of various institutions like Allama Iqbal Medical College & Jinnah Hospital (AIMC/JH), Service Institute of Medical Sciences (SIMS)/Services Hospital, Dairy Rural Development Foundation (DRDF), LUMS Financial Aid and NOP, Management Association of Pakistan (MAP) and Pakistan Fashion Design Council (PFDC).
Mr. Hassan Mehmood Yousufzai
Director
Mr. Hassan Mehmood Yousufzai is currently serving as Additional Secretary, Petroleum Division, Government of Pakistan. He has served as the Director General, National Institute of Management, Pakistan Academy for Rural Development and Pakistan Provincial Services Academy, Peshawar. In Khyber Pakhtunkhwa (KPK), Mr. Yousufzai has served as Secretary Higher Education Department, Housing Department, Auqaf Department, Law and Order (Merged Area) and Administration (Establishment). Mr. Yousufzai has also served as Commercial Counselor in Frankfurt, Germany, Managing Director Small Industries, KPK and Chief Economist in the Planning & Development Department of the KPK Government. Outside the Government, he has experience of working as Capacity Development Specialist in Asian Development Bank and Assistant Political Agent in Bajaur Agency. Early in his career, Mr. Yousufzai served as District Coordination Officer, Swat; Additional Secretary, Establishment Department and Personal Staff Officer to the Chief Secretary, and was also the Assistant Commissioner in Chitral and Swat.
He passed his CSS Examination in 1995 to join the 24th CTP, in the Pakistan Administrative Service (formerly called DMG). He attained M.A. in Conflict Transformation from Eastern Mennonite University, USA as a Fulbright Fellow. Currently, he is enrolled in the PhD program in the Department of International Relations, University of Peshawar. He did his schooling from Cadet College, Petaro, F.Sc. from PAF College, Sargodha and also graduated from PAF College of Aeronautical Engineering. Mr. Yousufzai is also an M.A. in Political Science from Peshawar University and B.Sc. (Aero Sciences) from PAF Academy in Risalpur.
He has participated in diverse professional training courses and promotion exams in PAF, 18-month Common Training Program and Specialized Trading Program at Civil Services Academy, mid-career management course, senior management and national management courses, JICA training on development studies and economic development training in China. Mr. Yousufzai has also participated in numerous domestic and international seminars, certificate courses and non-degree programs on areas related to public sector. He has also drafted 'Manual for Musalihat Anjumans' for Asian Development Bank and co-authored 'Towards Understanding Pakhtoon Jirga, an indigenous way of peace building and more'. Mr. Yousufzai is the Director on Pakistan Petroleum Limited (PPL), Oil & Gas Development Corporation Limited (OGDCL), Pakistan State Oil Company Limited (PSOCL and Mari Petroleum Company Limited (MPCL).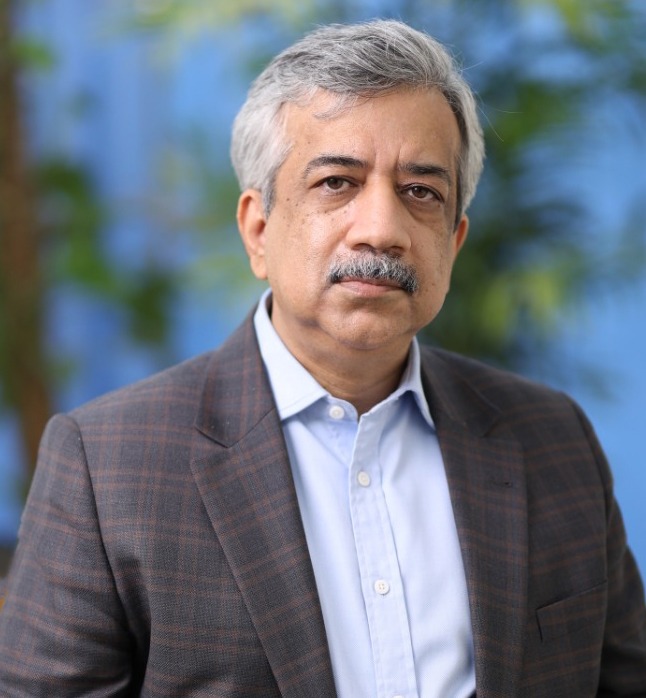 Mr. Muhammad Sualeh Ahmad Faruqui
Director
Mr. Muhammad Sualeh Ahmad Faruqui is an officer of Pakistan Administrative Services (PAS) who joined the Civil Service in 1990. Before joining as Secretary Commerce, he has remained posted as Secretary, Trade Development Authority of Pakistan and Chief Executive Officer, Sindh Infrastructure Development Company. Besides, he held various positions at Federal, Provincial and Divisional/District administration levels.
He earned his Masters degree from London School of Economics, UK. He is a Britannia Chevening Scholar and also a lead International fellow in the field of sustainable development. Further to this, he has been particularly associated with economic, financial and structural reforms initiatives at various levels. During the span of his service, he has widely travelled and represented Pakistan at various international forums.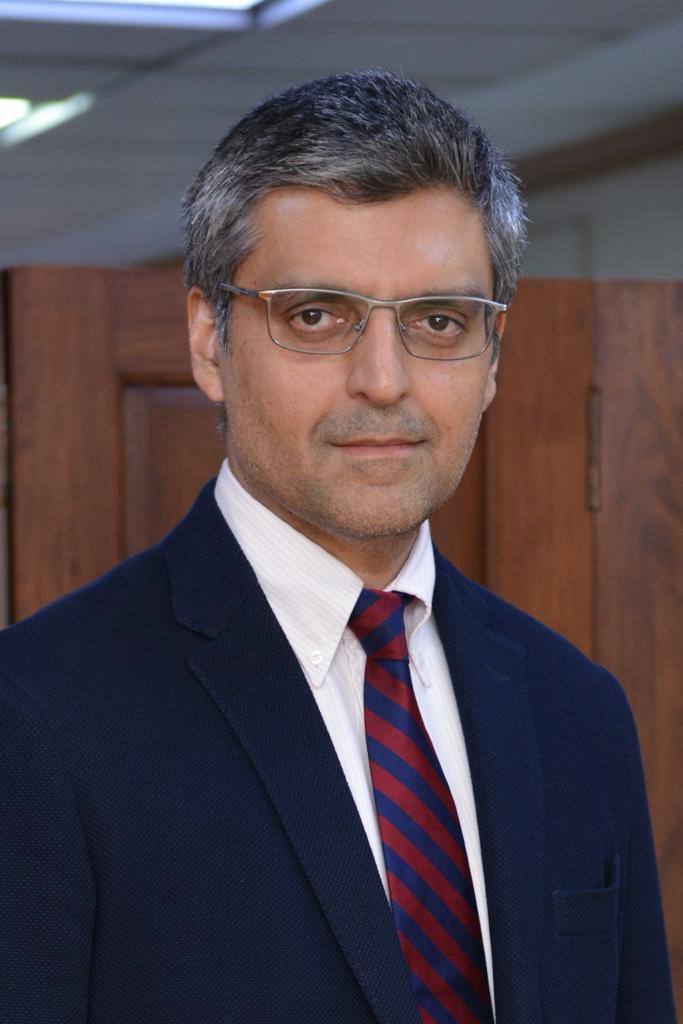 Mr. Osman Saifullah Khan
Director
Osman Khan currently serves as the Vice Chairman of the Saif Group, a diversified industrial and services conglomerate headquartered in Islamabad. Mr. Khan joined the Saif Group in 1995, and has held a variety of strategic and operating roles with the Group since that time. He serves as the Chairman of Saif Holding Ltd, the Group's holding company, as well as of the Group's textile manufacturing businesses. Osman Khan was formerly Chief Executive Officer of Sky Electric Pvt. Ltd, Pakistan's fastest growing solar company, and currently serves on the Board of Directors of the company.
Mr. Khan is associated with various industry advocacy platforms and is a member of the Pakistan Business Council (PBC). He has served on the Advisory Committee to the Planning Commission of Pakistan, served as a member of the Policy Board of the Securities and Exchange Commission of Pakistan (SECP) and is a member of the governing body of the Ghulam Ishaq Khan Institute of Engineering Sciences (GIK).
Osman Saifullah Khan was elected unopposed to the Senate of Pakistan in March 2012 for a six-year term and represented the Federal Capital Islamabad. He was Chairman of the Senate Standing Committee on Science & Technology and a member of the Senate Special Committee on China Pakistan Economic Corridor (CPEC).
He also served on three other Senate Committees: (i) Finance (ii) Information Technology & Telecommunications and (iii) Rules & Privileges.
Senator Khan was the mover of the private member's bill, the Domestic Workers (Employment Rights) Bill 2015, passed by the Senate on March 7". 2016. His term in the Senate ended in March of 2018.
Osman Khan has a Master's degree in Engineering, Economics and Management from Christ Church, University of Oxford (1995), where he was a Britannia Scholar and a Masters degree in Business Administration (MBA) from the Graduate School of Business, Stanford University (2009).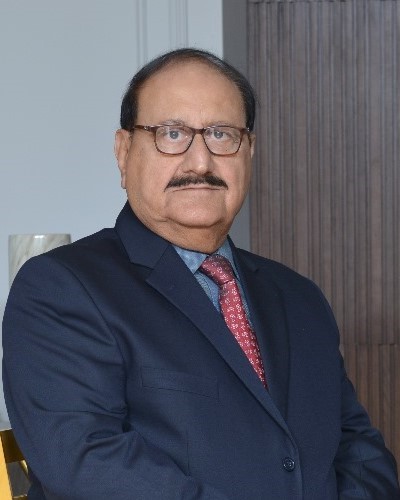 Mr. Saadat Ali Khan
Director
Saadat Ali Khan has an impressive tenure of over 36 years at Sui Northern Gas Pipelines Limited (SNGPL), he served in various capacities throughout his career. Having started in the organization, he displayed his skills and expertise, which led him to assume key leadership roles.
At SNGPL, Saadat held the position of Acting General Manager (Administration), he efficiently managed functions within the company. During his tenure as General Manager (Retail Sales), he played a pivotal role in enhancing sales strategies, customer engagement, and overall operational efficiency.
Ultimately, he retired as the General Manager (HR) in October 2010, leaving behind a legacy of successful human resource management within the organization. Throughout his career, he demonstrated a keen understanding of the importance of fostering a positive work culture, employee development, and talent acquisition to drive organizational success.
Saadat Ali Khan also served as the Chief Manager of SNGPL Cricket Team for five years.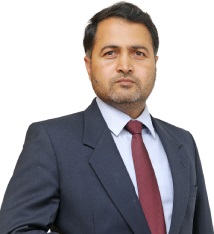 Mr. Shahbaz Tahir Nadeem
Director
Shahbaz Tahir Nadeem is a member of the Civil Service of Pakistan (Pakistan Administrative Service) and currently working as the Joint Secretary (Investments/JVs/Development) in the Petroleum Division, Ministry of Energy, Government of Pakistan. He leads the international cooperation segment of the Petroleum Division. His educational qualifications include Commonwealth Masters in Business Administration, LLB and BSc (Computer sciences) besides various professional training stints both inland and abroad. He has vast experience in public sector management working at all the three tiers of government ie Federal, Provincial and Local. He has been Project Director KP Investment in Human Capital (World Bank). He has broad experience in social sector, Development Authorities (CDA and PDA) and discharged duties as Director General KP Revenue Authority (Finance Department). Earlier he performed general administrative functions as Deputy Commissioner in Gilgit, Diamer and Hunza districts. His corporate experience includes Board Director at Pakistan Refinery Ltd, Saindak Metals, GHPL, PMDC, ISGS and PPL. He has also served as member of boards of various educational institutions and regulatory authorities in Khyber Pakhtunkhwa. He is committed to public service and has contributed meritoriously in the fields of general administration, economic development and multitier governance.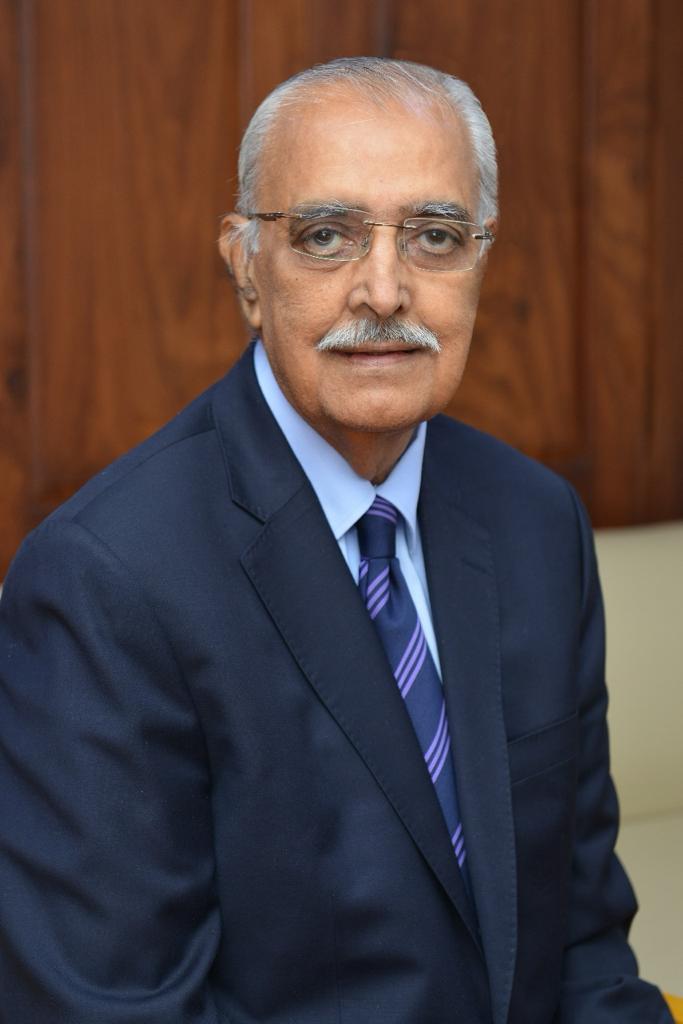 Mr. Tariq Iqbal Khan
Director
Mr. Tariq Iqbal Khan is a fellow member of Institute of Chartered Accountants of Pakistan, with diversified experience of more than 40 years. He was pivotal in founding Islamabad Stock Exchange where he subsequently served as President as well. He has also served as the Member Tax Policy & Co-ordination in the Central Board of Revenue, followed by being appointed as Commissioner SECP, where he was instrumental in restructuring the SECP. He also held the charge of Chairman SECP (acting) for a brief period. He served on prominent national level committees like Committee for formulation of Takeover law. CLA Committee for review of Securities & Exchange Ordinance 1969, Committee for formulation of CDC law & regulations and Prime Minister's Committee for Revival of Stock Market. He served as the Chairman and MD of NIT for more than 8 years, which played the role of a catalyst in establishing, strengthening and stabilizing the capital markets. Additionally, during this period, he held the charge of Chairman & MD of ICP, for almost 5 years. He has served on Boards of the top companies like CDC, Faysal Bank Limited, Bank Al-Habib Limited, GSK, ICI, Siemens and Packages etc. He has remained Chairman of Attock Refinery Limited, Sui Northern Gas Pipelines Limited, K.P. Energy Board and KPOGCL. Presently he is a member on the Boards of National Refinery Limited, Packages Limited, Silk Bank Limited, Interloop Limited and Pakistan Oilfields Limited. Presently he is also serving as Chairman of Packaged Converters Limited and Audit Oversight Board.